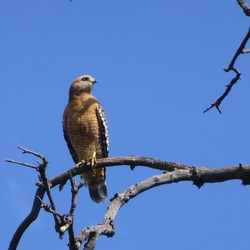 I've been thinking about living intentionally and what that means for my day-to-day life.

I have goals. They are good goals according to all goal evaluation criteria I know and preach to others. They are WHY SMART goals.

That means they are:
Written
Harmonious with who I am
Yours (mine -- not someone else's)

And they are:
Specific
Measurable
Attainable
Realistically high
Time bound

So I know they are great places for me to focus.

Living intentionally goes beyond setting those goals and choosing activities that will allow me to attain them. It is intentionally paying attention to what is going on around me and shifting my perspective so I don't miss what might be the most important thing for me -- those things that will help me build a better brain.

Here, from Being Brain Healthy, is what I believe we all need to focus on, intentionally, and roll into our daily lives to live and "Be" better.

Be active. There is no better way to nourish yourself mind, body, and soul than to take an active approach to life. Be a thinker, a doer, a creator, and a motivator. Move your body, use your mind, and think bigger.

Be social. Not only are we better together, but reaching out to other people also activates multiple areas of the brain. When you interact with others, you stimulate multiple areas of your brain so sensory, language, memory, logic and reasoning, and emotional areas all work in concert.

Be engaged. Participate in things that fire your passion and excite you. Some days, it is not enough to just be active and social. Throw yourself in fully and participate in life by becoming a vital part of every experience.

Be purposeful. Find what drives you–those things that give you a reason to be—and work toward them. When you live more purposefully, you fill holes in your life and also contribute to something greater.

Be complicated. Combine activities and focuses. Make the most out of each moment by drawing from everything you know that helps you think and live better, and activate as much of that as possible all at once.

What do you do to Be Intentional in your daily life?